Kasey Claborn, Ph.D., became Director of the Addiction Research Institute housed within the Steve Hicks School of Social Work in December of 2021. Her appointment was announced following the retirement of former Director Dr. Richard Spence.
Claborn has served as an assistant professor in the Steve Hicks School of Social Work since 2018 and as an assistant professor in the Department of Psychiatry at Dell Medical School since 2017. Previously, she served as Director of Qualitative Research for Comprehensive Care at Dell Medical School and as an adjunct assistant professor in the Department of Medicine, and as an assistant professor in the Department of Psychiatry and Human Behavior at The Warren Alpert Medical School of Brown University.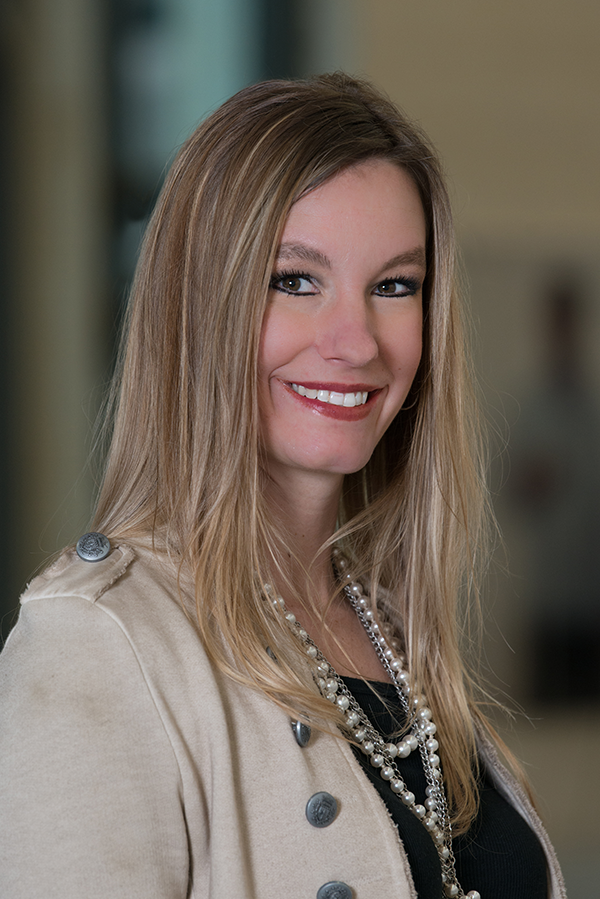 "We are at a critical juncture in addiction science where we need to change systems and improve support for the substance use workforce. The ARI has a longstanding history of serving providers in the field. I am so excited to extend this foundation to build a strong research program in prevention and recovery science focused on elevating the voices of the communities we serve. Our vision is to bring the academic lab to citizen scientists to advance research that makes timely, real-world impact in the community."

— Dr. Kasey Claborn
---
Dr. Claborn received her Ph.D. in clinical psychology from Oklahoma State University and completed her internship at the University of Florida Health Sciences Center. She completed her postdoctoral fellowship at Brown University's Center for Alcohol and Addiction Studies, where she crossed-trained in HIV and addictive behaviors at the Alcohol Research Center on HIV. Prior to joining the University of Texas, Dr. Claborn served as an Assistant Professor (research) in psychiatry and human behavior at Brown University.
Dr. Claborn has been the Principal Investigator for several projects funded by the National Institutes of Health, the Substance Abuse and Mental Health Services Administration, and the Health Resources and Services Administration. To date, she has received over $12 million dollars in external funding for her research. Dr. Claborn's research focuses on improving the addiction system of care through community-based participatory research methods and system science. She has expertise in designing and building digital ecosystems to enhance care coordination and community overdose prevention efforts. In 2021, Dr. Claborn received an international award from Google for her work developing, TxCOPE, a digital platform to improve data collection and inform real-time overdose community response efforts in Texas. She has built strong multisectoral partnerships to advance community-level, coordinated overdose response efforts. Dr. Claborn's current work seeks to use innovative methods to combine traditional and non-traditional overdose surveillance methods to inform data-driven community response.