September is almost here which means it's time to celebrate National Recovery Month! 

Recovery Month brings together thousands of prevention, treatment, and recovery programs around the country to celebrate one another. Many organizations host special events and activities that allow people to share their progress and their recovery stories. National Recovery Month also helps foster a greater understanding of mental health and substance use disorders.
History of National Recovery Month
National Recovery Month, which started in 1989, is a national observance held every September to promote and support new evidence-based treatment and recovery practices, the nation's strong and proud recovery community, and the dedication of service providers and communities who make recovery in all its forms possible.
SAMHSA aims to increase public awareness surrounding mental health and addiction recovery. In the years since Recovery Month launched, SAMHSA has timed announcements of initiatives and grant funding during Recovery Month, while collaborating with private and public entities to celebrate individuals during their long-term recoveries.
National Events to Attend: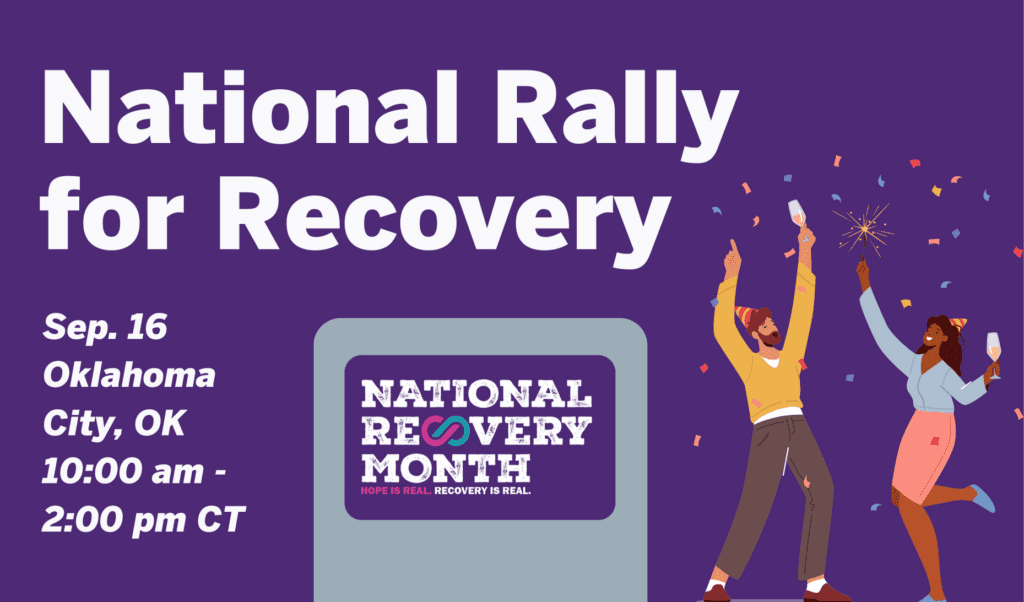 This year, SAMSHA announced that Oklahoma State University would host the 2023 National Rally for Recovery! It will be held on September 16th, 2023 in Oklahoma City, OK. If you would like to participate please go to our events page to find more details on how to register and join us in September! 
You can learn about other Recovery Month events in SAMHSA's Region 6 states by checking out the South Southwest ATTC website, here.
---