ARI Art Contest – May 1st to May 31st
ARI Art Contest – May 1st to May 31st
May 1 @ 8:00 am

-

May 31 @ 11:30 pm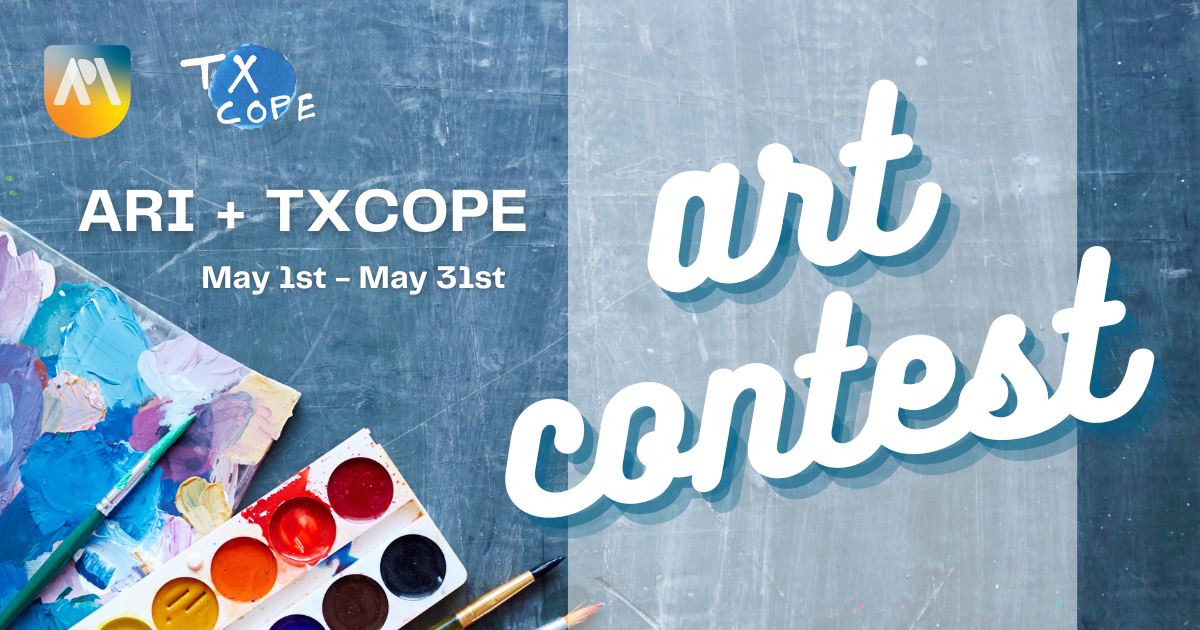 UT Austin students are invited to submit art pieces related to the opioid epidemic for the Addiction Research Institute's summer art contest. We are looking for artwork that reflects themes from the fight against the epidemic, such as (but not limited to) resilience, community, advocacy, and strength.
Our lab is working to protect Texans in this epidemic with our digital health platform TxCOPE. With TxCOPE, anyone can access mental health and substance use resources, as well as report overdoses completely anonymously.
Submitted artwork must include the word "TxCOPE" – whether subtly or prominently! Additionally, all submissions must include a list of participants' names and EIDs in the submission information section. All mediums are welcome! Feel free to view our socials to learn more about TxCOPE – Instagram, Twitter
Artwork will be accepted until May 31st, after which UT Austin students, faculty, and staff will be able to vote on the submitted pieces. The first place winner will receive over $100 in gift cards (Starbucks, Spotify, and your choice of a selection of restaurants), a ticket to Painting with a Twist, a TxCOPE Swag Bag, a social media feature, and the opportunity to have their work featured in a statewide TxCOPE campaign.
Voting will be open from June 1st to June 7th.
We look forward to receiving your submissions!
Thank you to San Antonio Nexus Connection (SANC) for sponsoring the use of the Woodbox platform to host this art contest. SANC is a 501(c)(3) based out of San Antonio, TX whose mission is to promote, develop, enhance, and pilot sustainable harm reduction efforts and modalities in the field of SUD and sexual health.